13 Sep 18
If you are a first timer to this site, please start with our Home Page
Please select Home on teh navigation bar on the left
11:52 am edt
3 Jun 18
An evening of fun at SGC Celebrate - Mystery in the Library
16th June – Saturday- Mystery Dinner in a library
SCG / Penny & Ken are inviting people to 1659 Hwy 518 E, Kearney for a Mystery Dinner at 6pm. Please contact Penny @ 647 477 2302 and she will assign you a character.
The premise of the evening is a library in which at night, many of the characters in the books come out to enjoy the evening air. A crime is committed, grim and grave, right in the library. His majesty Henry VIII disappears. All present at the dinner have some clues that they can reveal but not everyone has all the clues. By discussion and questioning, you will hear and try to work out what has happened.
If you get you character beforehand you may want to dress or have some article in hand that would suggest your character but that is not mandatory.
It is a chance to have fun and get to know out community and neighbours. Come an enjoy. A light dinner will be provided and when you contact Penny if you want to help, she may be able to guide you on how to do so. You can act out your part of not as you like. Fun and being part of a happy social gathering is the name of this game.
COME AND ENJOY an evening of fun!
Example of Typical characters: Peter Pan, Pinnocchio, Snow White, etc.
9:40 am edt
22 Jan 17
SGC service at 1659 HWY 518 E today at 2:30pm
Hi Folk,
Lunch at Ken and Penny's today followed by singing and then an investigation into the facts surrounding the bible message of Genesis 19. Message discussion starts around 2:30pm. Did Abram really exist? Where did those ancient people live and move around to? Why do it all when there we many different gods in those days? What made this one God different and special to those ancient people? How true is what we know and how does it apply to us today. Come an join us and find out.
9:44 am est
17 Apr 16
CHANGING SERVICE TIME TO 2:30pm Sundays
Our group has decided to change our meeting time to 2:30pm Sundays.

Now that Birchdale is no longer running Sunday services we would like to welcome those who attended there to join us at this time. In fact whoever wants to come is welcome. If you want to come to lunch beforehand let Penny or Ken know at Kearney 636 9619.
1:09 pm edt
8 Nov 15
Baking weekend 12-13 December


We are again meeting to have a time of baking for those less privileged in our community. It will be at the home of Ken and Penny briggs, Starting Saturday at 9am. Everyone who wants to help is welcome and teens can get community hours by assisting. We will provide lunch.
12:09 pm est
16 Apr 15
SGC at 3pm this Sunday
We meet again this week at 3pm at Ken and Penny's home.

Last week we discuss Spiritual warfare so I expect some may have had a tougher week than normal this week. Our prayers are with you all. It seems evil does not want us helping our community with power and focus. We will not give up and will do so. Feel free to join us!

7:32 am edt
13 Apr 15
Helping with Hydro
Sometimes people just get into a tough place in life. Over the past period we have found that due to the hard winter and a need to have electrical power, combined with life circumstances that change (a death of a loved one, or tenants that refuse to pay rent) people can get into trouble. It has been our joy to bless some people who have had these issues by helping with their power bill. God is good!
7:45 am edt
6 Apr 15
Finding a home to Park a trailer
A family arrived in Kearney and due to the large amount of snow, the place they had organized to park their trailer home was just not available. They approached us at SGC ands we were helping organize a Birchdale church Passover meal celebration we invite them to come and see if we could find them a temporary home to park the trailer where they could connect to electricity and have shower facilities. The joy was that the church decided they could park there, but another couple form the church also offered their property. The joy of community was that they now have a place to stay until the snow clears and they can get where they need to.

God is good!
1:14 pm edt
4 Apr 15
This weekend -SGC
While SGC is not running this weekend, we have a number of SGC activities we are attending.

Easter Passover Seder - Ken and Penny's house (last night a crowd enjoyed a Seder.
Easter Passover Seder Birchdale - This is at Birchdale church at 6pm tonight- all welcome.

A sadder situation is that John Bowers Funeral is today at 11am in Bourkes Falls. Our hearts are with Gloria at this time. May our Lord comfort her and bring people around her who care for an love her.
8:27 am edt
21 Dec 14
Foodbank support for Christmas
Great joy was had as we heped with Christmans foodbacnk handouts this weekend. Some minor problems haing to dig a trailer out of the snow so we could take the parcels in it. Have a bessed Christmas!
12:33 pm est
14 Sep 14
14 Sep 2014
Yay! We replaced the church doors on the Birchdale church. Great thanks to Richard, Derek, Harvey and Ken for spending Saturday doing this. An especially big thank-you to Richard who got up at 4am to drive from Niagara to Kearney and afterwards drove back to Niagara! Huge thanks!

It was a good day with Penny's soup bread and rusks for lunch. God blessed us with getting it done smoothly and enabling us to have the materials to overcome the problems we found.

Praise God!
7:24 am edt
7 Sep 14
Today at SGC we discuss perserverance
Today one story we will consider is
http://www.cbn.com/tv/1430455394001

come join us.
8:34 am edt
31 Aug 14
SGC celebrate today!
HI everyone,

Yesterday was a day of fun and activities on Mirror bay. granted an overturned canoe got some of us wet unexpectantly, but the food and fun (and the drying out of the all important graduation cheque) made up for that.

Unfortunately it rained out our bonfire, but Penny made s'mores in the microwave that were almost as good.

Today SGC celebrate will occur as usual at 3pm.

NOTE THE NEW United Kingdom phone number for joining our meeting if the computer audio is not great!

chat to you then!
5:35 am edt
22 Aug 14
No God rocks or SGC this week
Hi Folk, we start again next week.

Ken is doing this crazy MUD HERO TORONTO race with obstacles and mud puddles this coming weekend and so SGC cannot meet at his home.

HOWEVER GOD ROCKS next week is a precursor to our day of ACTIVITY FUN on AUGUST 30.

So get ready and get the word out.

Turn up at the SGC site (Ken and Penny's) with swimsuits towels a healthy appetite and ready to have fun on the lake 10am 30 August and be ready to stay to 9pm (we will end with a bonfire, fire conditions permitting)

It's also the Lion's day so we will go around to Kearney(maybe canoe there) to support our community.

Bring a few dollars with for that!

Hey, let's love God and have fun!
12:15 pm edt
17 Aug 14
Meeting this Sunday again
Meeting this Sunday again. Ken and Penny are back from Alberta and we have a normal SGC weekend this weekend. The first wood has arrived for winter and we will need help packing it over the next few weeks. We want everyone to continue to pray for Barb and Richard, as well as Lou, Ian and family. Thanks to other Ken for again helping us help others by donating food this week.

Lydia is back form the Peru mission and led the message at God Rocks on Friday with a video and a talk on what happened.

Birchdale has been doing good with Vicky's leading. Ken is almost ready to do Michaels wedding having received the governments approval and he now needs to get the paperwork from the government so that that is ready.

God is good
7:30 am edt
22 May 14
God Rock happiness

S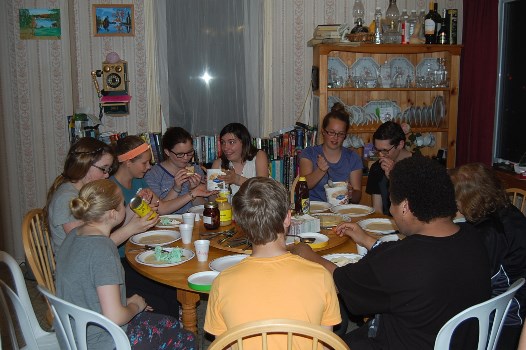 Sometimes we just have waffles and ice cream and too much fun!!!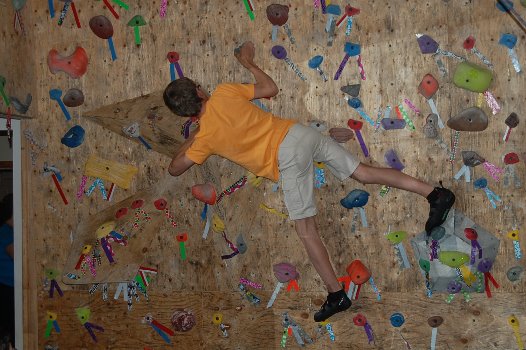 Other times we take on climbing challenges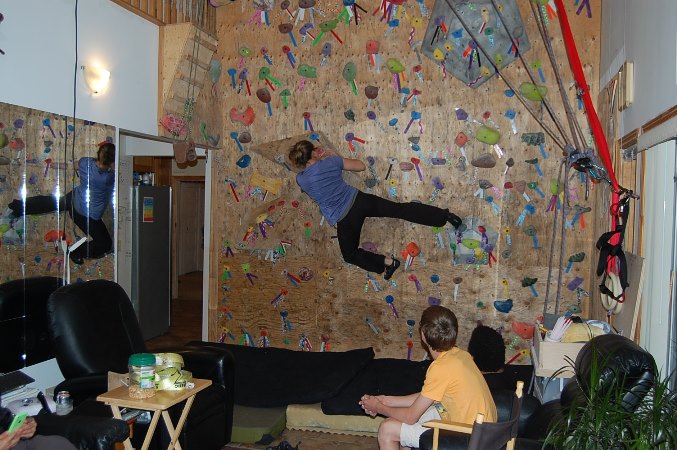 9:21 am edt
21 Apr 14
Easter passover celebrations
It was fun! Passover was a great celebration this year. Here are a few pictures telling the story of SGC's Passover celebration 2014.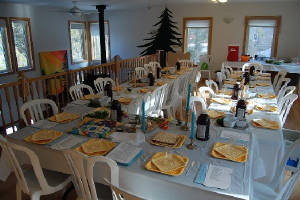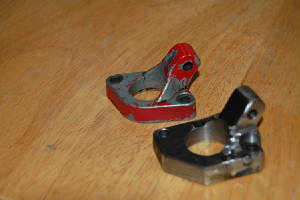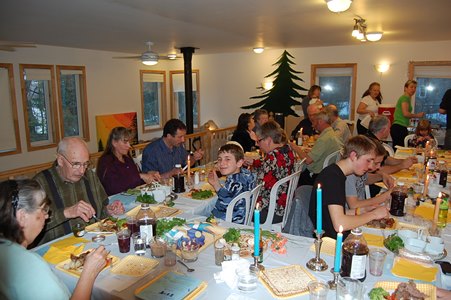 Not only was Passover good but we thank Ron for coming with having made a part to help one of our members who's wood splitter broke. he machined a part to help out. This was greatly appreciated!
10:28 am edt
15 Apr 14
Easter weekend
SGC has a different weekend coming up with a Friday Passover Easter celebration at Ken and Penny's. This and the fact that there is many people with family events this weekend means teh normal Sunday SGC will not occur this week. there is also no God Rocks (Sorry folk!). However we will be putting up posters this week in teh community.
6:37 am edt
6 Apr 14
God Rocks and SGC next week again
we're back to enjoy next weekend! Come join us! All welcome!
5:25 pm edt
17 Mar 14
SGC next celebration 6 April
Thanks to the person who dropped off food for our community this week. It will be appreciated!

SGC Celebrate will not be running for the NEXT TWO WEEKS. Ken and Penny are away and so the next Celebration is 6 April.

Please pray for one of our members who has fallen and hurt her stomach. Pray that there is no longer term significant damage and the pain will go away. Pray that over the next two weeks there will not be issues our Church can't cover off for those in the community.

Be blessed.
7:14 am edt