30 Sep 11
SATURDAY ACTIVITIES ARE ON!
SATURDAY ACTIVITIES ARE ON!
According to the weather network our weather is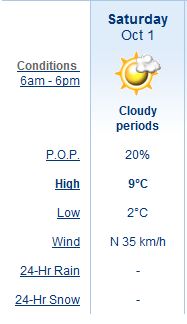 So our activities are on...see below
9:35 am edt
27 Sep 11
Saturday activities
Saturday 10am Penny and Kens house for loading of wood (20 cord) and then we go outdoor climbing for the rest fo the day. penny and Ken will provide lunch and supper. Bring good shoes and older clothes as both activities require them.
6:35 am edt
24 Sep 11
1 cord of wood delivered to the couple.
1 cord of wood delivered to the couple. Unfortunately it's wet wood but maybe has a few dry peices. At least they have wood! very grateful! Thanks to SGC celebrate!
1:41 pm edt
23 Sep 11
Sorry, due to weather and failed equipment we are cancelling Saturday
Saturday activities cancelled this week, we will try and do them next Saturday the 1st October!
7:43 pm edt
Set back......can't load wood tomorrow...cant paint tomorrow
Hi we have a bit of a set back. The wood splitter broke so the wood is still needing to be split. That means we cant load it tomorrow. Also it looks like it will rain in the morning stopping painting otside so we will postpone these activities.

These things happen! We are praying for a clearing of weather in the afternoon for climbing and it looks like a dry air mass is coming in so keep praying!


6:48 pm edt
SGC celebrate will be on at 3pm Sunday as usual!
Our celebration get together will happen as planned on Sunday! See you there!
4:17 pm edt
Okay so the deck got done a bit faster than planned! We still have work to do. . .
This week at least some of the deck was painted! (maybe all, we still need to get that information)

GREAT!

SO, this SATURDAY, we will be moving wood to the home of the couple who are needing it! I have a trailer(Ken) and will approach a few folk to see if we can get some others to help as well. We meet at the SGC location (home of Ken and Penny...see location map) at 10am Saturday.

We will still be climbing outdoors in the afternoon!

Please pray it doesn't rain and stop us doing this!

If it does, we will still be having a fun afternoon Saturday and we will just load wood in the rain in the morning :)

4:14 pm edt
18 Sep 11
Climbing fun next week and a deck to paint!
September 24th – First we paint the deck in the morning and then those that help paint the deck can join Ken going to have an afternoon of outdoor rock climbing and hiking. Strong outdoor shoes/clothes need to be worn! Come in climbing/painting clothes that can get dirty and get paint on them. Perhaps if you bring a swimsuit and towel, we can cool off in the lake when we get back or before climbing. You are welcome to stay on for God Rocks activities, but this Saturday activities end at 9:30pm sharp!
1:08 pm edt
16 Sep 11
SCG Celebrate
We celebrate at Ken and Penny's at 3pm this Sunday!

See you there!
11:51 am edt
Meeting the needs
Our Celebration gathering at 3pm last week was pivotal in closing out one of our great needs. . . that of supplying 20 cords of wood for winter heating for a couple who have no ability to do so for themselves.

We gathered in $482 of which $138 provides the full total of $1200 for the wood. We still need to get it and take it to the couple who need it. We will need lots of help then!

We have now started a Judas purse (holding of money by someone for the group) for future unforseen needs in the community, and another for preparing to take local people on a mission trip to Mexico next year. Those each now have $172.

Wow! We didn't expect to have a surplus so soon! This is good because we want to have a reserve to help people in winter when hardship often comes unexpectantly!

Hey! If you hear of needs let us know! Ken and Penny in Kearney or simply contact Ken at his email author@kenxbriggs.com
11:49 am edt
11 Sep 11
Celebration service
Celebration today 3pm - SCG celebrates!
9:09 am edt
Evestroughs fixed and deck sanded, more work to be done...
Yesterday we had the priviledge of helping an elderly couple clear leaves out of their evestroughs and repair a section that was leaking. We also sanded the deck as the sun had peeled the paint badly. We plan to go back the Saturday after next to paint this deck. Let's plan for that!
Here are a few pictures to rmember the work. . .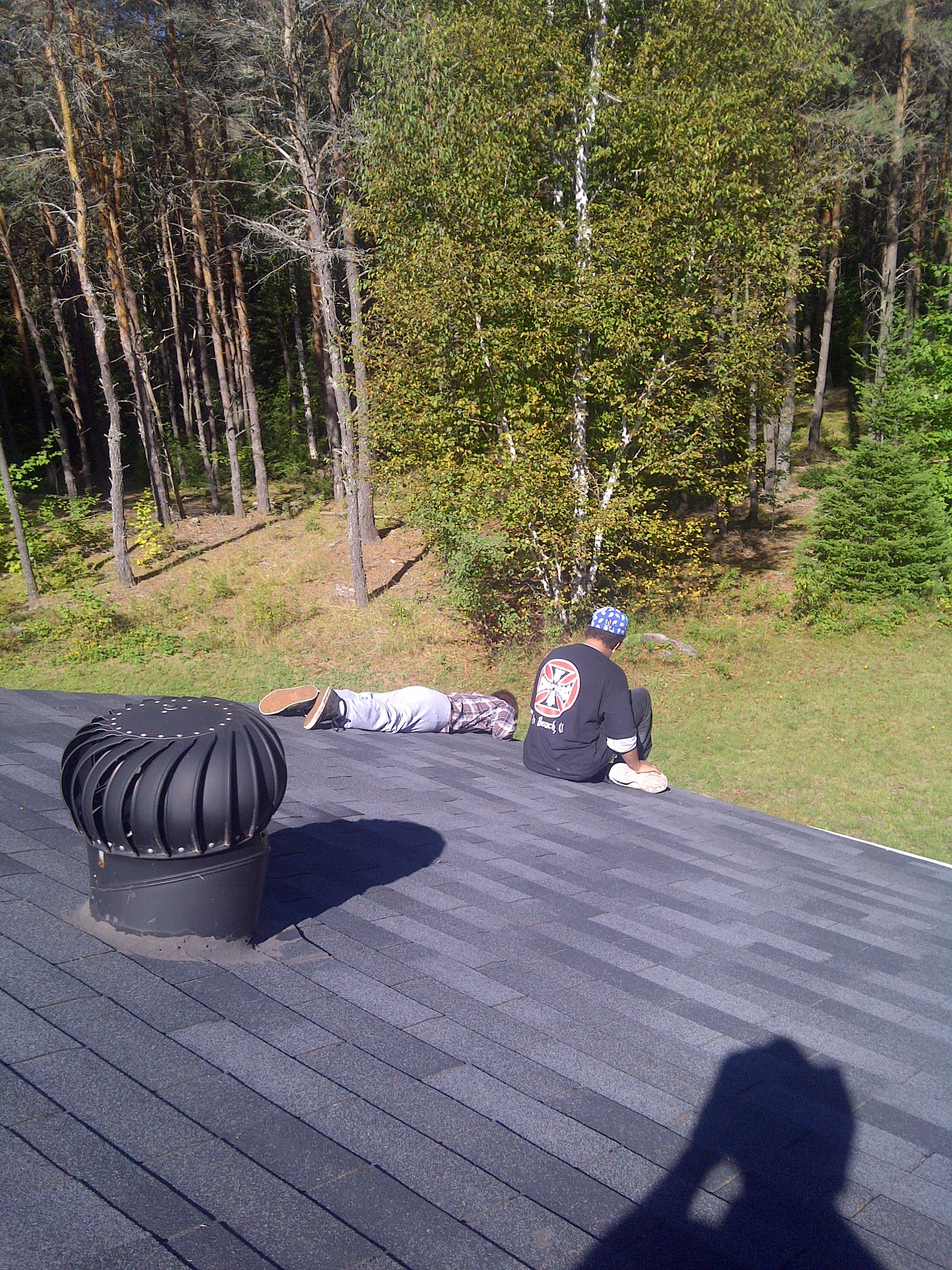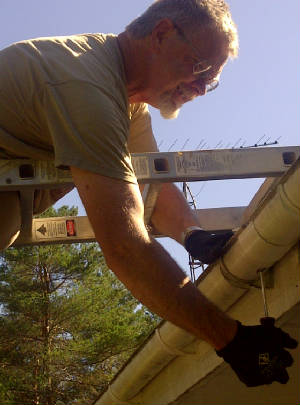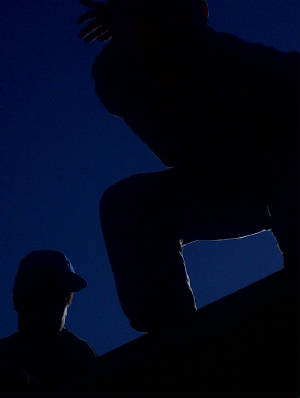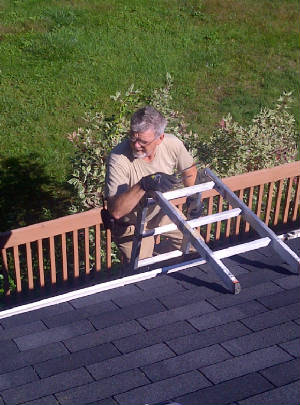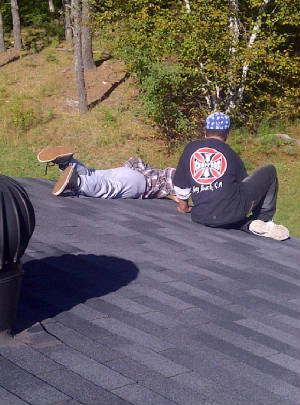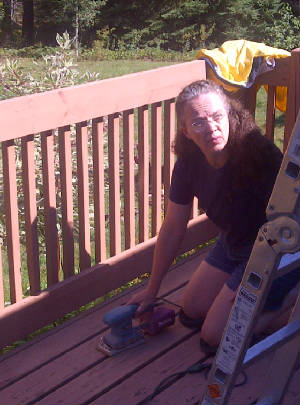 9:08 am edt
4 Sep 11
Not today, but definately next week!
SGC celebrate will not occur today!

Due toa wedding that about half our group is attending this afternoon at the same time, we will not get together for our customary celebration. However next week we are celebrating as usual!

Have a great day!
8:23 am edt
2 Sep 11
Patio stones done!
The work was completed even before we got the team to the door this Saturday!

Praise God!
9:26 am edt