23 Feb 14
Good SGC week of fun
This week we had six young folk and a number of adults at SGC. We planned help for our community and had fun as well. Even the adults tried out our climbing wall (Yeah! this church has a climbing wall!) We thank God for his intervention and the bulding of our community that is happeneing weekly!
5:15 pm est
17 Feb 14
A good week of support
The last period has been very busy. Together with the Anglican Church in Emsdale we organized to pack and distribute food to 8 families in Kearney needing assistance. This was in addition to already providing food to two families and oil for heating to another. This week 5 cords of wood are being delivered to a family in need. Another family has been picking up wood from the reserve. The cold winter has been hard on many people.

This week we will be organizing another $500 of oil for another family in need. Prayer was answered and a young person who had been ill for a long time received a diagnosis which is what we had been praying for.

SGC has been active and we praise God for enabling us to help others.

NExt week we meet again as usual.
10:11 am est
9 Feb 14
Mini Olympics team from God Rocks!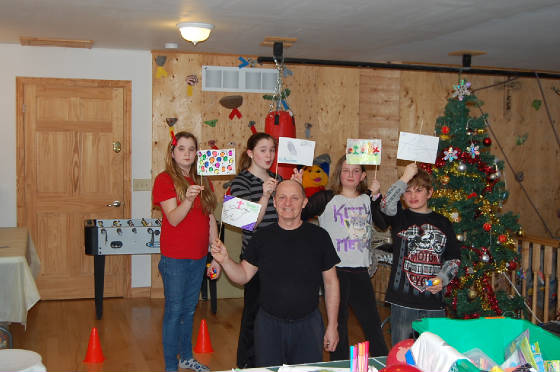 Mini Olympics team from God Rocks!
9:10 am est